Campervan WiFi can be a big advantage when trying to find destinations, plan routes, or even stay in touch with the world. The search for campervan WiFi might be frustrating, but we're here to ease the pain. We have put together this guide on how to get wireless internet in your campervan so you can stay connected with friends and family while travelling.
Can a Campervan Have WIFI?
In a nutshell, yes, a campervan can have WiFi. You only need a SIM card with data and a WiFi dongle for your campervan.
In reality, the simplest method of obtaining WiFi in a campervan doesn't even call for this; all you need to do is to enable a hotspot using your smartphone. However, this isn't a great solution since you may quickly use up all of your data. If you use campervan WiFi often, it makes sense to find a better option.
Campervan Wifi Setups
We all know how important it is to have a strong WiFi connection in our homes, but what about when you are on or working on the road? Consistent connectivity is challenging when you're away from home.
Luckily, there are some clever ways to get WiFi in your campervan and we will go through them here.
Hotspot and Tether Through a Smartphone
To create a motorhome wifi system, you may use your SIM-enabled smartphone or tablet as a router to gather the incoming 4G signal and distribute it to other devices, such as smart TVs. Only a 4G signal may be used to tether or hotspot, not a WiFi signal.
With the typical limit of five devices per tethering or hotspot device, this is an excellent choice for surfing if you have a good signal. If everyone attempts to view a video simultaneously, the signal quality and strength will suffer.
This is the easiest option for campers to receive internet since no extra equipment is necessary, but it has limits, particularly if the signal is poor. You desire a more stable internet connection.
Using a MiFi Device
The MiFi is a portable, battery-operated wireless device that connects to 3G, 4G, or 5G mobile phone networks through a SIM card and creates a mini WiFi hotspot. It has no screen and cannot make or receive phone calls; its only purpose is to spread an incoming 4G signal.
A MiFi device, such as the Kuma MiFi Kit, may also be outfitted with an optional roof-mounted antenna Wi-Fi kit to improve the quality of the 4G signal.
The small campervan MiFi gadget then broadcasts the 4G signal like a router, transforming your Camper into a wifi hotspot where several devices may connect to the internet. You can also use the MiFi to set up a wireless hotspot for your devices when you're on the go.
The advantages of this method include the fact that you just need one data-only SIM card to offer WiFi for various devices. The Huawei E5577 mobile MiFi hotspot supports up to 10 connections and can reach speeds of up to 150 Mbps. Given that the Huawei E5577 campervan WiFi router costs just £65 and consistently provides strong signal reception across the UK and Europe, we highly recommend it. Unlocked MiFis may use any data-only SIM card.
With the Use of Dongle
Although a dongle signal booster is less flexible than a MiFi, it is perfect if you just require 4G for your laptop. Data is usually restricted in the same way that other devices are, although not all dongle contracts offer EU roaming, so verify this before you begin your European campervan adventures.
Tip: Unless you are acquiring them as part of a contract, always select unlocked devices so that you have options when the market changes. It's best practise to unlock any gadgets you intend to take with you before you leave the house.
Campervan Wifi Setup Tips & Tricks – Make Sure You Can Connect!
Many campervan travellers place a high priority on campervan WiFi. It's not only about the connection's quality; it's also about how much data you can use and how much it will cost. By reading the information below, you may select the finest campervan WiFi service provider for your requirements.
Add Outdoor WiFi Antennas
Whether or whether you need to spend money on a campervan WiFi antenna is one of the main topics people always ask. Although WiFi routers come with built-in antennae, it is also possible to purchase an external antenna that attaches to the router and is said to improve the signal, enabling you to access the internet more quickly in areas where the signal is weaker.
If operating remotely, it's critical to have access to fast internet wherever you go. After doing some research online, the Poynting Mimo 3 12  is said to "outperform most rivals owing to the attention to the design of this high-performance antenna." Additionally, it costs a lot less than WiFi antennae for motorhomes.
Run a Speed Test
The campervan antenna speed test is a process of testing the quality of your antenna. This is done by sending signals from a transmitter to the receiver and measuring how long it takes for the signal to return. It is a simple process that anyone can do to check if the area has a good and stable internet connection.
The antenna that comes with campervans is usually not strong enough, and you will have to invest in a better one. When buying an antenna, it's important to purchase one that is compatible with your campervan and has a high-quality rating.
Campervan Internet Deals Options
After choosing your campervan WiFi dongle and whether or not to add an external antenna, you'll need to pick which SIM card to buy. Many mobile providers now offer affordable unlimited data plans. However, since Brexit, practically all UK phone carriers have imposed a data restriction on SIM cards.
You may rapidly encounter difficulty if you want to go farther away in your campervan while working remotely. Most carriers still say they provide free data roaming; however, most UK SIM card providers restrict you to 12GB/month (useless if you will be working remotely), and many will ban your SIM card after two months. Returning to the UK is required if you want to revive your SIM card (your SIM card will need to pick up the signal from a UK phone mast).
SIM card from Local Provider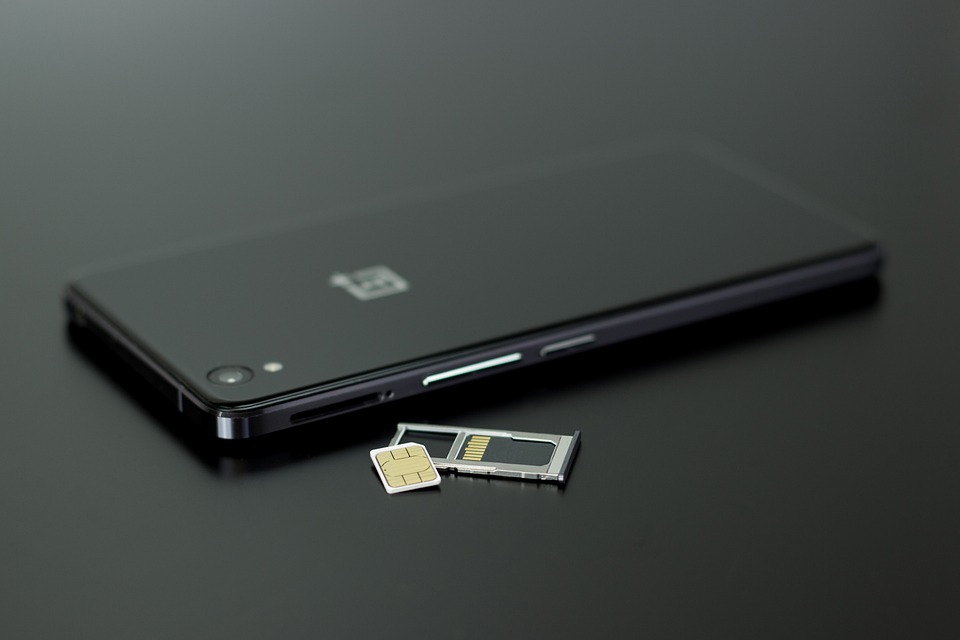 Buying a local SIM card in each place you visit is a considerably cheaper choice. This means you'll have to swap out the SIM card in the router every time. To add funds to your account, you'll often need to download the local provider's app. Because certain firms do not accept payments from international bank cards, you may have to top up in an approved outlet.
This is not suggested, however, since there may be some unanticipated issues. A terrible internet connection, a very slow speed, excessively exorbitant charges, and so on are some of the problems.
Limited Internet
A restricted mobile internet bundle for the EU might also be a viable option. You may use your phone as a router by activating the hotspot option. However, this is merely a short-term or emergency remedy. These plans typically range from 5 GB to 30 GB per month. That means you'll need something better if you want to do things like Skype or stream Netflix.
Furthermore, even if your deal includes internet access in the UK, it is only valid for a limited period. After spending many months overseas, you will almost certainly be charged extra roaming costs for excessive use in a foreign nation.
Hippocket Wifi
There are a few other possible European campervan WiFi alternatives, but they are significantly more costly, and either supply less bandwidth or are much more restricted in terms of roaming. Hippocket provides a WiFi leasing option but costs £120 per month! If you rent for less than six months, the cost rises even more, and they only provide 200GB of data per month for roaming. They also exclude the Balkans and Turkey.
Starlink
Starlink for RVs was just announced, and it seems to be the ideal answer for digital nomads living in campervans. However, the monthly fee is an eye-watering £114, with a one-time fee of £584! At this price, you'd anticipate a great solution, but in actuality, you can only go beyond your registered nation for up to two months until it stops operating. The Nordic countries, the Scottish Highlands, the Balkans, and Turkey all lack access at this time as well.
Conclusion
Access to WiFi in your campervan may be a significant boon whether you are attempting to locate places, plot itineraries, or even simply keep in contact with the outside world. Not only does the quality of the connection matter, but so does the amount of data that can be used and the price per megabyte.
---
I'm John, the architect behind campervan designs. I'm passionate about creating innovative conversions, turning each van into the best van for camper conversion. I document my journeys through photography, drawing inspiration for unique campervan transformations that will leave you with the best camper van experience ever.
Author posts