A fantastic vacation is always ensured when you visit one of the top campervan sites in the UK. How can you choose the ideal campgrounds for you, given the wide range of available options? This guide will be helpful to you.
Although the UK has many stunning natural locations that are well worth visiting, outdoor camping may be challenging. Listed below are the top 10 campervan sites in the UK for you to look at.
Best campervan sites in the UK You Must Visit
These locations are fantastic whether you're a weekend warrior or going on a long road trip while living in a van. The campgrounds described below are excellent if you enjoy being outdoors because there are many activities nearby. But most also feature a little luxury, like hot showers and laundry facilities, to make a living in or travelling in a van a little bit more pleasant.
1. Snowdonia, Wales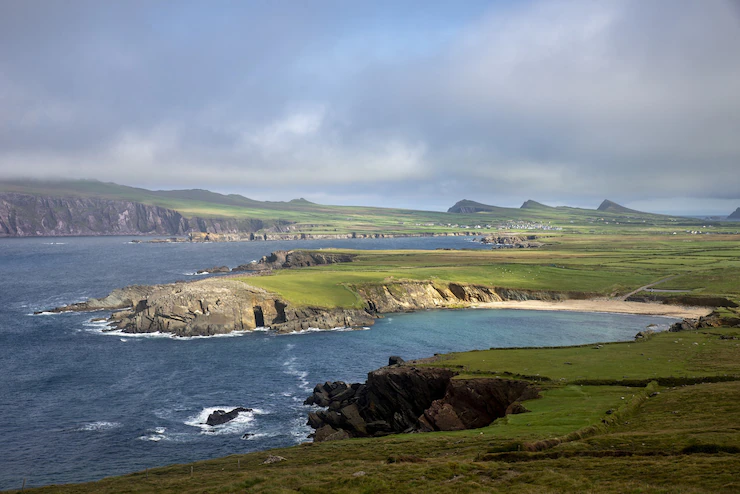 In addition to spectacular lowland woods, valleys, rivers, and rolling meadows, Snowdonia has some of the best shorelines in Britain. There are so many things to do in Snowdonia that you may discover something that interests you.
Snowdonia, the outdoor adventure centre of North Wales, has a variety of high-quality lodging options, sights to see, and things to do, including award-winning beaches, the Wales Coast Path, a World Heritage Site, Areas of Outstanding Natural Beauty, and the Heritage Coast. It's crucial to prepare in advance for your trip to Snowdonia.
2. Red Kite Touring Park, Wales
National RV parks and Red Kite Touring Park in Powys is Wales' most acceptable campground winner. This five-star, adults-only campground is similar to Old Oak in that it has a fishing lake, immaculate facilities, and a state-of-the-art bathing facility. The park's 20 acres of rural surroundings make it the perfect motorhome base for exploring Powys, Mid Wales, Snowdonia National Park, and the nearby 615-acre Llyn Clywedog Reservoir and Dam.
3. Blair Castle Caravan Park
There are several campervan sites in the UK that you might have included on the list, but Blair Castle Caravan Park takes the top place because of its fantastic location and numerous accolades. It is located amid the lovely 13th-century Blair Castle & Gardens, a region designated as an Area of Outstanding Natural Beauty because of its 145,000 acres of hills, forests, and open space. Explore the castle, stroll the grounds, or schedule a walk at the neighbouring Blair Castle Trekking Center.
4. Keswick, The Lake District
Speaking of spending time on the water, the Lake District is the ideal location to inflate your paddle boards. In addition to having some of the most beautiful treks and mountain climbs in all of Britain, Keswick is also where Beatrix Potter, the author of Peter Rabbit, was born. Spend some time cruising around Derwentwater, or take a trip to neighbouring Helvellyn to try your hand at one of the Lakes' most famous climbs.
If you're travelling in a camper, you may set up camp in one location and make day trips there, or you can drive around the several lakes and choose a new area to camp in each night. In Keswick, boon-docking is more complicated, but I'm confident you can locate a place appropriate for an excellent night's sleep with little patient searching. It's one of the top campervan sites in the UK, and it's full of wonder, culture, and delicious food. Don't forget about the rabbit in the blue jacket, though.
5. North East England/Yorkshire: Vale of Pickering
Vale of Pickering is among the best campervan sites in the UK. This family-owned five-star campground in Yorkshire is close to Dalby Forest and the North York Moors National Park. Travel to the North Yorkshire coast in a campervan or on a bicycle to explore the lovely landscape. The journey to the ocean takes only 15 minutes.
The park's top-notch amenities include restrooms with private cubicles, ladies' and gents' baths, a licenced shop and café with seasonal local fare, and more. Families will also love it because Flamingo Land Resort is only 10 miles away and has a play area on the property.
6. Cotswolds Camping
On the list of the top campervan sites in the UK, Cotswolds Camping comes in at number one if you're looking for a peaceful getaway. Cotswolds Camping is only appropriate for adults and children over twelve as a quiet campground. No big groups are permitted. It provides a soothing and restful reprieve from the busyness of daily life. There are hot showers, toilets, and a fully functional kitchen at Cotswolds Camping. You may also use fire pits to stay warm and lit well into the night. In the beautiful Cotswolds, which are close by, there is a wealth of things to discover, including some of Britain's most historic towns and villages.
7. Camus Moore
Visit some of the Scottish Isles, which are secluded, wild, and stunningly beautiful like Camus Moore, if you're travelling to Scotland. The Isle of Sky may be the busiest and most well-known of Scotland's Isles, but Camus Moore is a peaceful campground away from the tourists. In this distant area, you only need a basic campground with a few phone charging stations, an outdoor sink, and a toilet block with a washbasin that only accepts cold water. You may see the sunset every evening at the location, which faces out over the water.
8. Wardley Hill Campsite
The Wardley Hill Campsite in Norfolk is one of the top campervan sites in the UK. There is enough room on this gorgeous property to make your pitch private. To make your stay more abundant, there are showers, commodes, and trash cans available. You're free to bring your dogs along; if you have a horse, there's room for them in their paddock. The campground area has complete paths that are great for riding horses, cycling, or strolling. You may rent boats and canoes nearby to explore the Norfolk Broads, or you can visit the market towns along the river banks.
9. Newberry Valley Park
This family-run park is located in a breathtaking valley teeming with animals and strongly emphasises coexistence with the environment. This dog-friendly area has won the David Bellamy Gold Conservation Award, and pheasants, buzzards, badgers, owls, and rabbits are frequent guests. Four alpacas, as well as several rescued hens, live there. The picturesque location features old woods, a kids' play area, and a chiminea that may be rented. A store, bathing facilities with underfloor heating, a laundromat, and a dishwashing area are available as amenities.
10. Ludlow Touring Park
The Heart of England Regional Winner for Ludlow Touring Park is well-deserved. It's no surprise that these campervan sites in the UK are well-liked because it manages to combine a beautiful location—close it's to Ludlow and well-placed for exploring the Wales/England border—with excellent amenities.
Ninety-six premium pitches, a reception facility, a restroom and shower complex that is centrally heated, a children's play area, a laundromat, accessible restrooms, and a baby changing/family room are all on-site services. The separate area for adults-only may be suitable if you want a more tranquil stay, and pet owners may utilise the sizable, fenced-in dog walking area.
Since the River Teme flows is beside the park, several options for leisurely walking along the riverfront. Going north to the Shropshire hills area of outstanding natural beauty or south to Herefordshire will take you farther away. You can explore Wales and neighbouring attractions like Ludlow Castle, the Clee Hills, and the Severn Valley Railway by travelling west.
Is It Possible to Park Your Campervan Anywhere in the United Kingdom?
No. You must be cautious about whose land you wind up on if you want to set up camp someplace off the main path that isn't at a campground for RVs or caravans. In Britain, someone usually owns the land. So, if you wish to engage in a little wild camping, you must have the landowner's express consent.
Conclusion
You could get the travel itch just from reading about all these great campervan sites in the UK. Renting a campervan or motorhome rather than purchasing one is the first thing you can do if you are itching to plan your road trip but are concerned about the associated expenditures. Renting is a terrific opportunity to try out a motorhome and see whether or not the lifestyle is proper for you if you don't already own one, and this is your first trip.
Alternatively, if you already own a campervan or motorhome, double-check the insurance coverage to determine what types of scenarios are covered. Every driver's greatest fear is to break down in the middle of nowhere, so you need to be sure that you'll be protected no matter what. Additionally, to maintain your automobile in top shape, remember to perform routine maintenance.
Are you ready to go off on an adventure now? You should see campervan sites in the UK at least once in your life because of its extensive history, unparalleled natural beauty, and distinctive landscapes. You have a wide variety of fantastic locations to pick from, and many similarly unique sites didn't make our list. Happy trails and safe travels.
---
I'm John, the architect behind campervan designs. I'm passionate about creating innovative conversions, turning each van into the best van for camper conversion. I document my journeys through photography, drawing inspiration for unique campervan transformations that will leave you with the best camper van experience ever.
Author posts